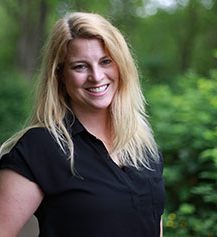 Bonnie McKenney, MS, LMHC
Phone: 253-858-2224 ext.307
Email: bonnie@ascendcounselingnw.com
Bonnie often works with individuals (children to adults) who have experienced traumatic events, and may have symptoms of PTSD, mood issues (such as anxiety and depression), irritation, disassociation, behavioral issues, relational issues or other difficulties functioning "normally." She uses attachment focused-EMDR, CBT+ and other treatment modalities to reduce and stop these symptoms. She also works with people who struggle with these problems who may not have experienced any one particular traumatic event, but have these same symptoms.
Bonnie is a Licensed Mental Health Counselor in Washington state and Certified EMDR (attachment focused) therapist.  She is also a Licensed Professional Counselor in AZ and TX and can provide telehealth services there.
Bonnie first began working in the mental health field in 1995. She has worked with many people, in a variety of settings: inpatient/ residential treatment, outpatient treatment (with children, adolescents, adults, and families), in school based services, through experiential group work and in private practice. She specialize in working with adults, young adults, teens, late elementary age children,  parents and groups.
Bonnie uses an eclectic style of therapy, drawing from several different styles of therapy to best fit the individual's, family's or groups' needs. She offers evidenced based practices, that have been researched and proven to work; such as AF-EMDR and CBT+.
She believes that finding, creating and maintaining positive relationships is a key aspect to our lives. She often works with individuals to help them discover meaning and purpose for their lives, and helps individuals process the negative/ traumatic events that have occurred in their lives.
Bonnie believes that the physical, mental, cultural, emotional, sexual and spiritual aspects of our lives are unique. She feels it is essential to address the many areas of people's lives in order to be the very best they can be.
She really enjoys working with people of all ages and sees many different individuals for a variety of issues. She has specialized training working with trauma for all ages and continues to educate herself on the current and most recent evidence based practices for the best, most efficient and thorough treatment approaches used today.
Visit Bonnie McKenney's website: http://www.bonniemckenney.com/
(253) 858-2224 x307 – GH office
(253) 265-4074 – telehealth office
(253) 858-2254 – GH office fax
email: bonnie@ascendcounselingnw.com